(Warning: this post discusses Coronavirus/Covid-19, although it's v. brief, I promise!)
Turn off the apps and tabs you aren't using, log out of social media, and let the noise just... stop for a while.
Hooman beans aren't meant for screens - not 24 hours a day, anyways.
I'm not saying 'turn off the evils of technology and become one with the universe' or whatever the latest anti-tech line is.
(Side note: these lines always seem to be spouted
on
line. #JustSaying.)
Technology is a tool. An exceptionally useful one for so many people.
But you don't hammer nails all day, every day, do you?
(Wait... do you?)
Even the most fervent lumberjack has to put down the axe every now and then.
(Axe... chainsaw... I don't know wtf they're using - ask them!)
And in this world we're living in...
I think maybe we need to step away from the noise, from the news, from the constant stream of bad sh** that's going down in the world.
At least a little bit.
No, I'm not saying you should ignore the world's problems - f**k no!
You need to be aware of what's going on in this world if you wanna fix it, after all 😉
And let's be honest, it's physically impossible to avoid all the Covid-19 related stuff right now, even if that were advisable.
There's a lot of misinformation out there, though - if you want to know the
reality
I advise
the WHO
, and/or your country/region's health service (...depending on how much you trust your government.)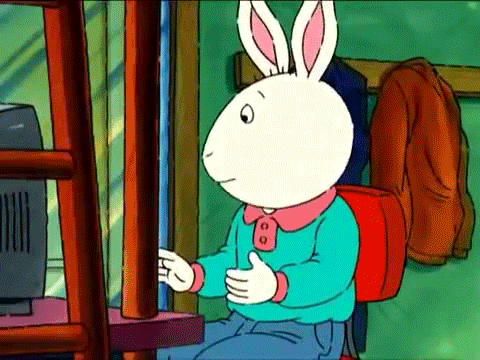 Via Giphy
But you need to take care of yourself - your brain, your energy levels, your mental state.
And being surrounded by the swirling vortex of over-stimulation and attention-grabbing bullsh** constantly is
going
to wear you down eventually - whether you admit it or not.
Plus - and I know this somewhat groundbreaking, but I promise it's true - YOU CAN ALWAYS LOG BACK IN LATER!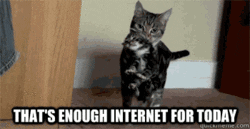 Via Giphy
Not ready to log out completely?
You can mute certain words in order to reduce the amount of stressful content you're exposed to.
This is a great tool, but really isn't a cure-all, because people may talk about a topic without using any of the words you've muted, and it's much harder to do with images etc.
This post shows how to mute stuff on Twitter, Facebook, and Instagram.
Logging out can also make you more focussed - because social media actively steals your focus
And your brain will be taking notice - however slight - of all the tabs and apps you have open.




Keeping those tabs and apps open also add to the temptation to check them - just for a minute...
...and next thing you know, it's an hour later, and you're still scrolling.
And it's because social media is designed that way - it's designed to grab your attention, keep it, give you a dopamine hit as a reward, and then sell you sh**.




Attention makes money - advertising and purchasing make this whole damned world go round. The attention economy is big business.
That's why a lot of people high up in social media and tech companies
don't use, or limit the use of, their own products, and/or limit or ban their children from using it.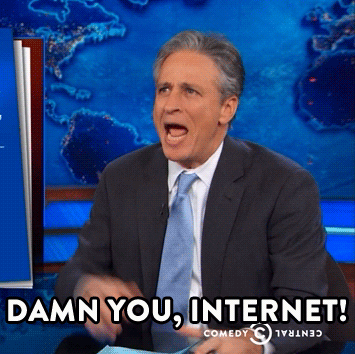 Via Giphy
So freeing up your brain's attention by closing unnecessary tabs and apps means that you have more thinking-room to do whatever the f**k it is you need to get done.
...I expect a thank you when you win the Nobel Prize, ok? 😉




And, as a bonus side-effect, you may even enjoy it more when you are logged in to social media!
Think about it: wouldn't it be great if when you were on your socials, you were
on
your socials, and when you weren't you
weren't.
Less constant news and/or negativity vying for your attention?
It makes it easier to deal with the negativity when you do come across it! Thats in my experience, anyhow - I know everyone's different.
Plus, less tabs and apps means you save energy!
#TrueStory
A lot of people forget that the internet uses energy, uses carbon. Hear that?
THE INTERNET USES CARBON!
So, if you cut your socials time, or at least close the app and log off when you aren't actually using it?
That's a good thing.
That helps save us from our current climate apocalypse trajectory - and let's face it, any apocalyspe trajectory we can avoid is a good thing!
(Can't believe that's something I have to say... 2020, you have enough months left to turn out better dammit!)
It also cuts carbon to stop auto-play, because you're not automatically downloading and streaming files you actually don't care about.
You can see how do to this on various platforms here
.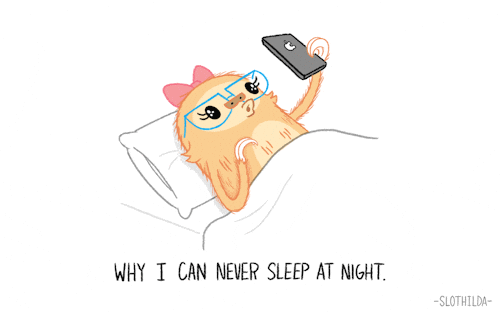 Via Giphy
And sleep is IMPORTANT.
Like, I honestly can't over-exaggerate how important sleep is.
Your health, both mental and physical, will suffer if you consistently lose sleep.
I know that I personally
have
to sleep well, or my Depression gets
bad
- so I leave my laptop and phone downstairs when I go up to my room to sleep.
I like to think I'd have the will-power to ignore them anyway, but this way a text coming through at 2 in the morning isn't gonna wake me, y'know?
Again, none of this is to say that social media is 'bad.'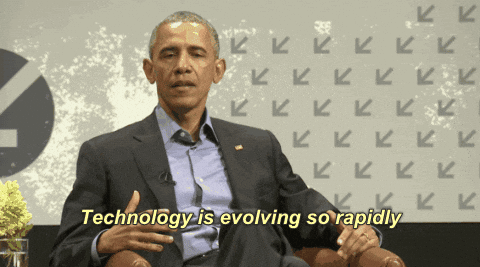 Via Giphy
Social media is a tool.
Tools aren't inherently good or bad - think of the hammer, the axe, the chainsaw.
They're useful. They can also be dangerous if used incorrectly.
Used correctly
(i.e. in moderation, and/or while moitoring its affects on you personally,)
it can literally be a lifeline to so many people.
Connecting with marginalised communities that you're a part of... there's nothing quite like it.
Just surrounding yourself with a supportive network on a bad day can be so useful.
Just knowing there are people you can message who will understand, or who won't mind you talking about the randomest of sh** can be so good.
Enjoying Queer memes when the Allocishet b**lsh** has been particularly bad that day...
A random tweet from someone else with mental health problems sending general positivity into the world...
You can't over-value these things.
(And yes, I know that there are
so
many other communities and ways to find support via socials - and so many other aspects of social media which can be helpful. I'm just giving a few examples from my own personal experience!)
TL; DR
Social media is a tool which can be used for good or bad
Hooman beans aren't meant for screens and taking a break from the socials can be beneficial
Don't ignore the world's problems, but you also need to take care of yourself #SelfCareFTW
Mute is a useful function but not a cure-all
Logging out/closing apps and tabs can give you more focus
Social media is designed to turn our attention into a commodity. Be aware of that.
Social media burns carbon as part of a larger internet carbon footprint #TrueStory
Sleep is important; don't let your socials f**k with it
Social media can be a lifeline and a benefit - just not 24/7
What are your tips for using social media in moderation?
Or do you think moderation isn't necessary?
Sharing and commenting is awesome! (But not an excuse for more time spent on socials! Lol.)