Like, what did I do to you Loki?! Why am I the outlet for your mischief?!* 😉
As you may've guessed, everything in this comics wrap-up is in the 'Other Stuff' category again.
And as always I blame Loki.


Via Giphy
*Not that I'd overly object to that 😉
Other Stuff
Kit Harington has criticised the Marvel movies for their lack of both LGBTQ+ actors and LGBTQ+ characters.
Which is awesome - the more our allies help us, the better.
If you have a platform, speak!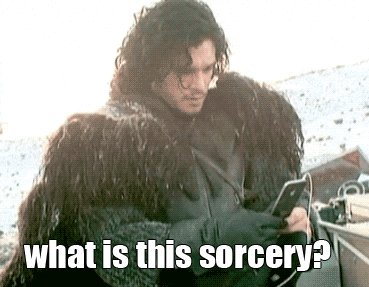 Via Giphy
I am happy to say that Marvel and Disney are making some steps forward with diversity though - and have started their campaign to get Black Panther nominated for all the big awards at the Oscars.
Wakanda forever!
Via Giphy
And to finish up this week, I have two links from the lovely Neko Neha @ BiblioNyan.
Do you think celebrities should use their voice to stand up for diversity? Do you think Black Panther deserves Oscar nominations? Talk to me! 😊💬
You can follow me on Twitter @CeeDoraReads, on
Dora Reads @ BlogLovin,
and on Google+. For more ways to support me, check out the Support Me page
Previous comics posts:
Share and comment dearest nerdlets! 😊
Last updated: 14th September 2018