'Her lips pursed into a nearly invisible line. "And I feel obligated to let you know that Wormwood is a Wizarding name, while Honey most certainly is not."'
Dydd Gŵyl Dewi Sant Hapus/Happy St. David's Day!
St. David is the patron saint of Wales - he doesn't have as interesting a story as
Santes Dwynwen
, he basically faffed around founding churches and doing the odd miracle here and there - but it gives me an excuse for a Welsh connection to this post!
(And you probably know that any excuse to include Wales in a post is good enough for me!)
So this week I'm rec'ing fanfiction based on a Welsh writer's popular creation.
This week's fic is based on Roald Dahl's Matilda.
Bookish folks, you are welcome! 😎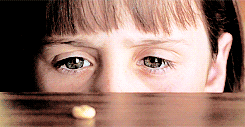 Yep. You got it.
This fic crosses Matilda with Harry Potter.
Again, you're welcome. 😎
This fic is also written really well - I swear to God I never knew I needed a Professor-McGonagall-Miss-Honey conversation before!
It's totally awesome! I'm so glad this fic exists, to be honest! 😅😊
This week's fic, then, is: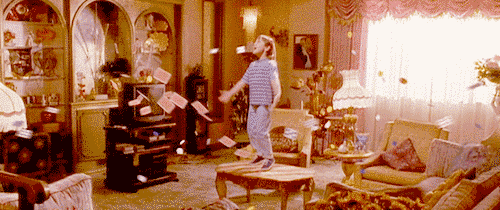 What do you think of Matilda at Hogwarts?
Would you like to see Miss Honey meet Professor McGonagall?
You can follow me on Twitter @CeeDoraReads, on
Dora Reads @ BlogLovin,
and on Google+. For more ways to support me, check out the Support Me page
Sharing and commenting is totally awesome and I love you! 😘