'Diego was still screaming but his voice was drowned and consumed, overtaken by the dead that hung around him, but Ben was screaming too...'
It's Umbrella Academy time!
...I think a lot of you will have guessed that I couldn't resist an Umbrella Academy fanfiction post for much longer (especially since I read a butt-tonne of Umbrella Academy fanfiction!)
Word of caution though: this one deals with some heavy sh**.
WARNINGS for this one:
- suicide/attempted suicide (SERIOUS warning)
- a person urging/trying to drive someone else to commit suicide
- substance abuse
- domestic violence (SERIOUS warning)
- details of graphic injuries
- family issues (b/c Umbrella Academy)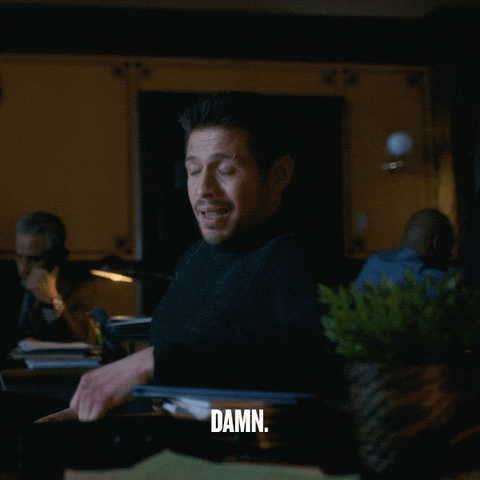 ...you said it Diego!

Via Giphy
This one is centred, first and foremost, on attempted suicide - with a sci-fi/fantasy/horror twist of being ghost-related
(...yes, we're talking my Queer Queen Klaus Hargreeves.)
I think it's well done, personally, but... it's
such
a difficult subject that many people may disagree with me.
Even more people are likely to find it a difficult read.
So, as always SAFETY FIRST dearest nerdlets - be careful! *hugs*
I don't know how fully to explain this fic, other than 'interesting.'
...which may or may not do it justice 😅
It takes ideas and plays with them (something I always love!) and takes us into the realms of 'what if?' by departing from canon.
(Fangirling notes: canon = the established and/or official stuff in a series/book/film/whatever)
It does have a few grammar/spelling mistakes
- this is fanfiction, after all -
a few of which I'm putting down to autocorrect.
(Cos writing 'shoulder' instead of 'should' just feels like something autocorrect would do! 😅)
Overall, I've def. read things with more mistakes, but I know some people get super-bugged by things like that!
This week's fic then, is:
The Dead Haunt Me Anyway by AliNear
Do you think fanfiction should attempt to tackle difficult themes?
Do you get autocorrect issues? 😉