***All Amazon.com links in this post are commission links. This means I earn commission from purchases made in the US***
Please do not use my links to make UK purchases.
It's Thursday, the world keeps turning, and we could all do with some superheroes and comics!
Other Stuff
THE UMBRELLA ACADEMY IS COMING BACK FOR SEASON 2!!!!!
LFKJGNILRBNGKLRBGL!!!!!!!!!!!!!!!!!!!!!!!!!
And I love what they've done with the date announcement vid. - cos that scene from the first series is so iconic!
Batwoman news! And... it's not good, tbh.
The series isn't ending - there will be a season 2, but they'll need another actor for the main character.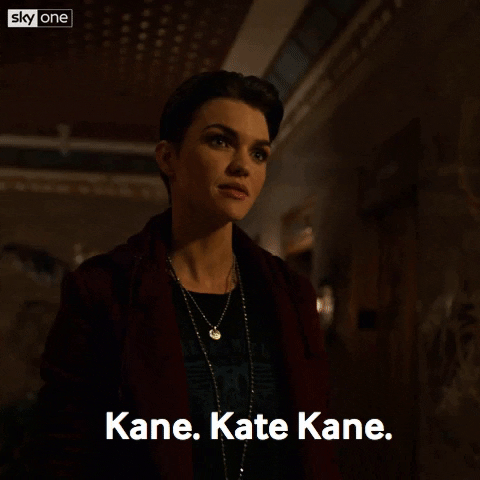 Via Giphy

As far as I'm aware (correct me if I'm wrong,) Ruby Rose hasn't given her reasons, but she's said it's not a decision she took lightly, and implied heavily that it was nothing to do with the show itself.
I can't help but feel the cr*p she put up with from some pretty vicious trolls is at least a contributing factor.
Whatever, I hope they manage to keep the show going (...somehow,) and also that Ruby Rose's career continues to soar!
Are you looking forward to season 2 of The Umbrella Academy?
Are you as sad as I am about Ruby Rose leaving Batwoman?
How do you think the CW can make that work?
Talk to me!
Previous Comics Wrap-Up Posts:
Sharing and commenting makes me smile dearest nerdlets! :)
'Children behave, that's what they say when we're together' is from
I Think We're Alone Now
, which was originally released by *checks notes* Tommy James and the Shondells *shrugs* - fair enough!