(Warning: As you can probably tell from the title, this post is about Covid 19/Coronavirus)
Christmas in 2020 is gonna be weird. I think we all know that.
I think, if those of us who celebrate go into it trying to make the best of things, it's gonna be better than complaining about the things we can't do.
(Although, a notable exception is the British tradition of enjoying a good moan about everything - but the key to that is you have to really enjoy it. Otherwise it doesn't count 😉)
At the same time, if you're not feeling it this year - if you're sad, or angry, or any combination of things - then that's OK too.
You feel how you feel, and feeling guilty that you don't feel how you 'should' at Christmas is only gonna make you feel worse.
I realise that that's something of a paradox - make the best of things and look on the bright-side, but also accept it if you feel cruddy and don't put too much pressure on yourself - but I'm a walking contradiction kinda gal 😅
Y'know the most important thing about Christmas 2020, though? STAYING RESPONSIBLE

Via Giphy

Because if this year has taught us anything, it's that a large minority of people lack the correct combination of intelligence, common-sense, and empathy.
In short, people are selfish and/or ignorant b****ds.
So, instead of literally contributing to the spread of a global pandemic, please, first and foremost, stick to the rules and restrictions in your area, and try to stay home when you can.
That's the basic.
That's the very lowest level of not killing people that we all should be doing.
I cannot stress enough how simple this is.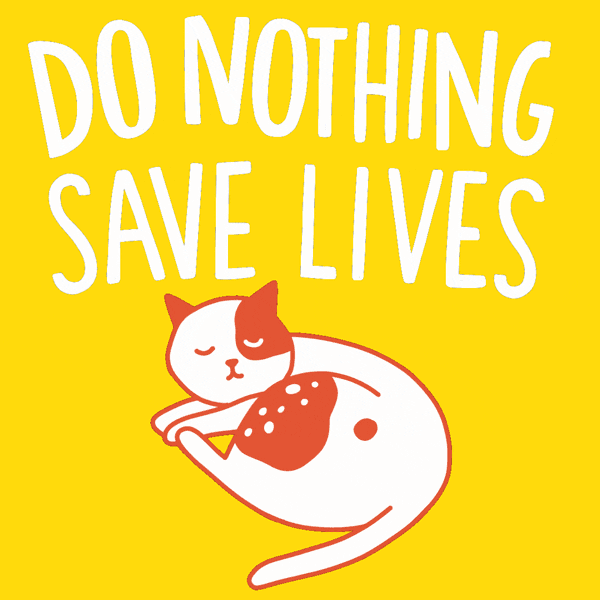 Via Giphy

Beyond that - because in certain areas of the world the restrictions are not up to par - you should be being as responsible as you reasonably can.
DO
wash your hands thoroughly and regularly, especially after removing masks, getting home from work, etc.
wear a mask inside public places, or other places where you come into contact with people from outside your household/bubble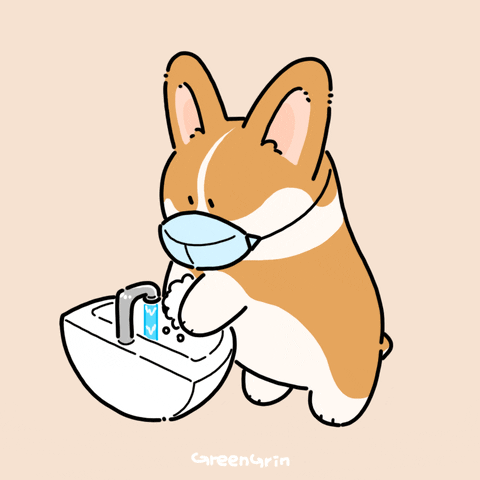 Via Giphy

only use reusable masks once before washing - once they've been washed, you can wear them again
keep 6ft/2m apart from people who aren't in your household or extended household/social bubble
stay home as much as you can within reason
break the restrictions in your area
refuse to wear a mask in places where it's required - that's a douche move
go to a rave or party

(if you do this you are actually trash #SorryNotSorry)
be in close contact with lots of people when you don't have to be
take unnecessary risks - it's affecting other people, not just you
Via Giphy

I know that for a lot of you, this is going to be obvious stuff.
But *gestures to the world at large* - clearly repetition, and making acting selfishly a socially unacceptable action, is going to be the only way to get through to some people.
And no, I don't mean by that that you should antagonise people who appear to be breaching the rules - some people, though a minority, are exempt from wearing masks in the UK nations, for example.
I mean that we should just make it clear what the social norms are here - we use social norms for harm so often, why don't we use them for good for once?
I know that's concerningly asking a lot.
But again, I'm gonna ask it - please have some common sense.
And remember, amongst everything, to take care of yourself.
And if you don't celebrate Christmas, this point still stands: it's not exactly been smooth-sailing this year, so take care.
Your mental and physical health and wellbeing are important. Please remember that. And don't put too much pressure on yourself - we're all doing the best we can, OK?
Nerd Church is going on break in December, and will be back on 10th January 2021
Nadolig Llawen a Blwyddyn Newydd Dda/Merry Christmas and Happy New Year! 💖
Previous Nerd Church posts:
Sharing and commenting is sweet and beautiful dearest nerdlets! 😊