'"You got a phone? Look up local B&Bs," Sam said to Bucky. "Or whatever Canadian is for B&B."

"I think it's just B&B. They literally speak the same language, Sam."'
Yes, this is a The Falcon and The Winter Soldier (TFATWS) fic.
In my defense: I've been totally open that I am trash 😅
And! Also! This fic might be TFATWS, but it's a lot different to the sort of stuff I usually rec from this fandom.
This fic walks the hazy line of morality around imprisonment and sympathetic villains.
Because Sam and Bucky don't really like the way Zemo is treated on The Raft (the villain prison,) - but they also know that Zemo's done terrible things, and shouldn't just be allowed to roam free and unmonitored.
There's also a limit on their power to improve his circumstances, since he's very much In The System™.
I mean, Zemo's awesome, as a character. I love him. But dude is a terrorist.
And that's pretty damn morally conflicting, right?
So, much as Sam and Bucky are like: we kinda like hanging around with this dude. They're also like: but he killed innocent people of his own free will, and may very well do it again if given half the chance.
...which, like I said, conflicting.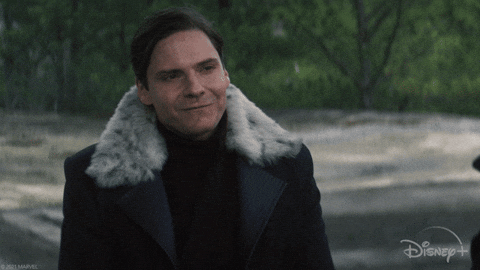 Via Giphy
And this fic does a fantastic job of showing Sam and Bucky attempting to skirt that line - between justice and humanity, and between punishment and compassion.
It's also not overly-heavy though!
It doesn't lay it on with a trowel, but neither does it avoid the uncomfortable truths of the way that Western society, and the USA in particular, treats people it has deemed enemies.
A few content warnings for this one, then:
- imprisonment/incarceration
- implied physical abuse by prison guards
- injuries - bruising, etc.
- references to terrorism and murder
- references to human rights violations committed by the US government
This week's post, then, is:
Birds of Nova Scotia by Sholio
Do you think Zemo is a morally conflicting character?
Does Bucky see some of himself in Zemo (oooh, deep! 😅)?
Talk to me! 😎💬
You can follow me on Twitter @CeeDoraReads, on Pinterest, and on
Dora Reads @ BlogLovin.
For more ways to support me, check out the Support Me page
Related Reading:
Sharing and commenting is beautiful! 💖