It's Thursday, the world is still wacky, let's get some comics-y superhero-y goodness!
TV Trailers
The Moon Knight marketing train is well and truly outta the station with a tonne of trailers due to yesterday's premiere.
(And as a reminder, you'll get my thoughts on episode 1 next week.)
Warnings for all: flashing images, horror elements, symptoms of Dissociative Identity Disorder, general violence
TV shows
I've been watching Superman & Lois and I reckon that kryptonite isn't really Superman's biggest kryptonite.
No, I've found the new biggest threat to the Man of Steel.
Superman's biggest kryptonite is teenagers! 😅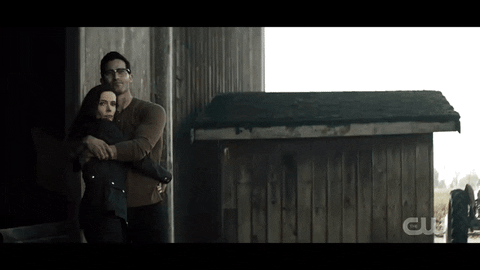 Via Giphy
OK, so this series is Clark Kent and his missus, Lois Lane, raising their sons - Jordan and Jonathan Kent.
Their teenage sons.
Add superpowers and a move back to Smallville, and you have the little darlings driving Clark to his Very. Last. Nerve.
Lol - I'm really enjoying it so far!
But yeah, teenagers are a much bigger threat than kryptonite. Someone should make a note of that.
Other Stuff
And to end, as is traditional, with some shameless self-promo - last week's Friday Fics Fix talked John Constantine and DC's Legends of Tomorrow
Are you looking forward to/have you started watching Moon Knight?
Have you seen Superman & Lois?
Do you think teenagers are more of a threat to Superman than kryptonite is? 😉
Talk to me! 😊💬
You can follow me on Twitter @CeeDoraReads, on Pinterest, and on
Dora Reads @ BlogLovin.
For more ways to support me, check out the Support Me page
Previous Comics Wrap-Up Posts:
Sharing and commenting is beautifully beautiful 💖
'So I'll just have to admit this is the hand that I've been dealt' is from I'm Not A Cynic* by Alec Benjamin
*affiliate link