'Peter had never told him about this.
Tony took in a deep breath and charged forward, he phased through the rubble, like it wasn't even there, because it wasn't.'
Is there angst? Yes, yes there is.
It's adorable angst though, so I hope you'll forgive me!
SPOILER WARNING FOR THE MCU (MARVEL CINEMATIC UNIVERSE) SPOILERS AHEADDD!!!!!!!
OK, do you know there's SPOILERS now, yeah? Great.
This fic takes place in a canon divergence where Tony Stark got really really hurt, but didn't die, because fandom doesn't need your permission, Marvel! 😅
(Fangirling notes: canon divergence means following the 'official' stuff of the book/movie/whatever up to a point, and then breaking off from that timeline to forge a new path.) Via Giphy

This fic's about Tony Stark/Iron Man, and Peter Parker/Spider-man, looking at Dr Strange's weird-a** magic artifact collection, and, inevitably, Tony touching something he wasn't supposed to.
...And ending up stuck in Peter's memories.
- Cue angst!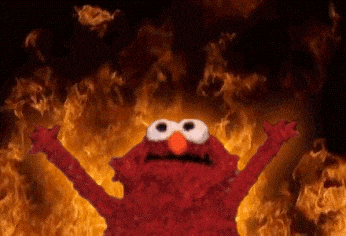 Via Giphy

Since Peter's been through some sh**, here are some content warnings for this fic:
- trauma
- gun violence/shootings
- murder
- serious injury
- general violence
- bereavement/grief
Read safe, dearest nerdlets!
This week's fic is:
it's an afterglow (it's an echo) by iamirondad
If Dr Strange was showing you his magic sh**, would you be able to Not Touch The Thing? Or would you touch it?
Talk to me! 😎💬
You can follow me on Twitter @CeeDoraReads, on Pinterest, and on
Dora Reads @ BlogLovin.
For more ways to support me, check out the Support Me page
Related Reading:
Please leave a comment and share on your socials! (Y'know, if you wanna!) 💖