It's Thursday, we're still standing, and this is Dora Reads - so let's get some superhero-y, comics-y goodness!
Film Trailers
More li'l trailers for Marvel's The Eternals!
(Warning: flashing images, general violence)
Other Stuff
(Warning: this section discusses workplace negligence and abusive employment practices, as well as serious injury and Ableism)
Many, many, many more developments in the Ruby Rose (she/they) vs Batwoman-production-team debacle.
(To catch up on the start of this whole saga, check out my explanation of the whole thing on Medium here, or in last week's Comics Wrap-Up on Dora Reads here.)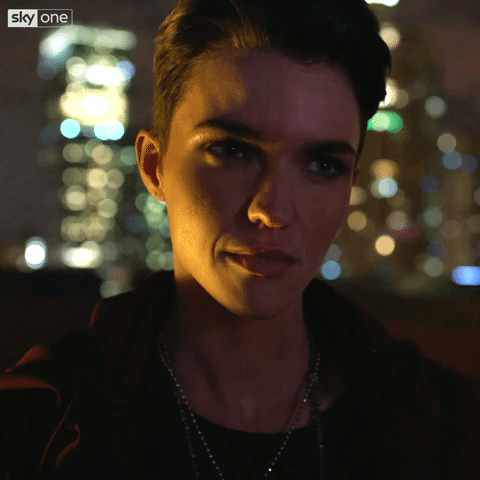 Via Giphy
So, let's check out the situation at time of writing:
Last week, Warner Brothers' television arm issued a statement calling Ruby Rose's version of events 'revisionist history' and basically (to paraphrase,) saying she got fired for being a massive diva.
Interestingly, at no point did they address a single one of the many precise allegations Rose revealed against them.
Dougray Scott (he/him) also refuted the allegations against him, saying they were 'defamatory' and untrue.
Warner Bros TV have stuck by him.
Dougray is apparently now threatening legal action against Ruby Rose.
Camrus Johnson (he/him), another actor on the show, had a brief Twitter rant that seemed to back up the Ruby-Rose-is-toxic story coming from Warner Bros.
He didn't say much of substance, but it was clear he was placing blame firmly at Rose's feet.
Comic Book Resources (CBR) then published an exclusive statement from Alexander J. Baxter, who claims to have worked on the production crew for Batwoman.
Though thin on many specifics, it again backs up the Rose-as-diva narrative, calling her a 'dictator' and 'entitled.'
It also refers to her breaking her neck as their 'supposed injury' - and then goes on to claim they were late to set because she'd been partying and doing drugs, rather than for medical and recovery reasons.
This is the really odd part of the statement to me, because despite the down-playing by Warner Bros, Ruby Rose provided plenty of evidence in their initial claims which showed they were very badly injured - pictures, X-rays, and a video of her surgery back that up.
So why would someone refer to it as her 'supposed injury'? She was injured - that bit seems indisputable at this point.
Clearly this attempt to change the narrative did not sit well with Ruby Rose.
And they seem to've kept quite extensive receipts of their time working on Batwoman. Some of which she then released as evidence to back up her claims.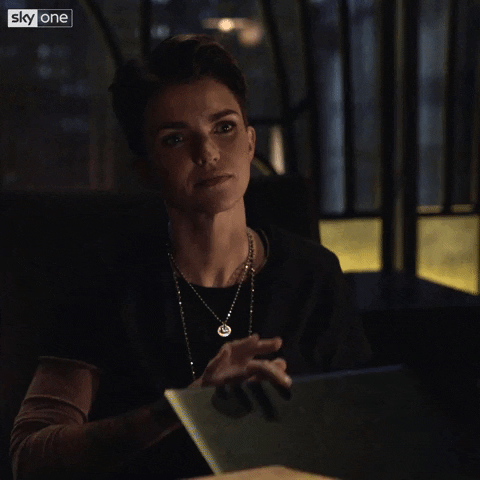 There are a lot of screenshots, but the highlights, imho, are as follows:
Ruby Rose specifically asking for a 'no yelling' rule or policy because of tensions on set
Caroline Dries (the showrunner) acknowledges that it wasn't Rose who was yelling at crew etc.
Rose definitely raised the fact that she was having difficulties with the way this production was being run, to the extent that she was considering leaving and contacting the Screen Actor's Guild (the acting union.)
Rose requested that she not have to do photo shoots in full costume 5 days after neck surgery due to her injuries, having been advised against it medically.
The requests to not be in costume were initially agreed to, only for Ruby Rose to receive a message saying 'I take that back' and that she had to wear the suit. Pressure was put on her to do so.
She was also expected to fly from Vancouver to LA for the photo shoot, shortly after her surgery.
Ruby Rose made a request for an interview venue due to her mobility issues and general health problems following the neck surgery, which was declined due to the perceived noise of the cafe she wanted to meet in.
Ruby Rose required clean air quality on-set due to the nature of her post-surgery wounds. Poor air quality (due to pyrotechnics, chemicals, fog machines, etc.) literally left her struggling to breathe.
Their requests for air quality meters, and a safe (for them, but also in general,) air quality to be maintained don't seem to have been taken seriously or acted upon appropriately.
Ruby Rose refutes that Alexander J. Baxter (who gave the statement to CBR) worked on the production. She says no-one remembers this person, and she can't find their name on any crew lists.
Rose claims she has a lot more evidence to back up her claims.
You can see the full screenshots of what she released on Instagram on Screen Rant here. Ruby Rose's full name is Ruby Rose Langenheim, hence the name on some of her messages.
CBR maintains that Alexander J. Baxter provided evidence of working on the production.
What's really struck me through this whole thing is two major points.
The first being that Ruby Rose has provided evidence to back up what she says, while Warner Bros has yet to do so (at time of writing.)
The second is the Ableism.
Rose asks for reasonable adjustments to allow them to do their job safely - adjustments that they need because of injuries from that job.
And at best Warner Bros' reaction, in the e-mails released, is grudging apathy.
The painting of her as a diva, as being lazy and difficult to work with, as well as the 'supposed injury' stuff also has some seriously Ableist connotations.
It's not OK. It's just not.
Vincent Schilling @ Indian Country Today (Akwesasne Mohawk) interviewed comics writers Bobby Wilson (Sisseton Wahpeton Dakota) and Steven Paul Judd (Kiowa and Choctaw) about their work on Marvel's Voices: Heritage #1
It's uber-interesting, and has some cool preview pages, so give it a look.
Last week's Friday Fics Fix talked zombies, Marvel's What If..? and the Marvel Cinematic Universe (MCU) - because zombies = Halloween, and this is my blog so I make the rules 😅😎
And to end, as is traditional, with more shameless self-promo:
What's your take on the Ruby Rose situation?
Have I confused you all about WTF is going on with that?
Talk to me! 😅💬
You can follow me on Twitter @CeeDoraReads, on Pinterest, and on
Dora Reads @ BlogLovin.
For more ways to support me, check out the Support Me page
Previous Comics Wrap-Up Posts:
Sharing and commenting is like a cup of coffee first thing on a Monday morning! 💖
'I burned all the place down 'cause I'm too f**king hot' is from MAMMAMIA* by Måneskin
* = commission link