'Lestrade looked on, bewildered, as Sherlock began to help himself to the soup.



"You think your life rates lower than a case in John's eyes?"'
If this post doesn't make sense, it's because I'm tired, have a headache, and my country is slowly falling to pieces.
No, I'm not American. I'm actually British. We have problems too. 👍
(Brexit sh**. Help us.)
Still, I'm here, and slightly random fanfiction exists - so there is light in the darkness! 😉
This fic is sort of a sick fic - that's literally where the fic is about the fic author's character of choice not feeling well, and other characters taking care of them.
Because why tf not, really?
But this fic then veers off in the random direction of a) learning to ask for help, and b) learning that people care about you, and your low self-esteem is a liar.
Both of which are good self-care type-thingummies to remember (side note: my spellcheck just correct thingummys to thingummies because wordage,) and things that I clearly need reminding of.
And if I need reminding of them, then you lovely people might need reminding of them too 👍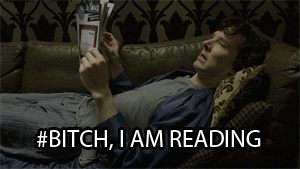 Via Giphy
This fic is from the BBC Sherlock fandom.
So yeah, it's kind of random. But for this fandom it's utterly sensible and in context.
(And I say that as a loving and dedicated Sherlockian (Sherlock fan) - I Believe In Sherlock Holmes!)
It also features Lestrade taking names and kicking a**.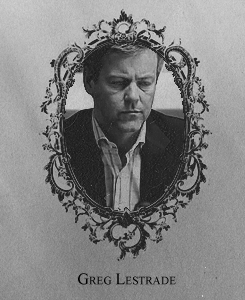 Via Giphy
(Because we all love him. Let's face it.)
Quick warnings: this fic has references to drug abuse, self-loathing/low self-esteem, trust issues, and delirium.
This week's fic is:
Fever found truth by littlewerewolftori13
Do you like randomness when the world's going to hell around you? (Lol.)
You can follow me on Twitter @CeeDoraReads, on
Dora Reads @ BlogLovin,
and on Google+. For more ways to support me, check out the Support Me page
Related Reading:
Please share and comment dearest nerdlets! 💖
Last updated: 24th Nov 2018