There really is only one story in comics this week - the death of Stan Lee.
If you're not thoroughly entrenched in comics, maybe it isn't clear just how much Stan Lee means to fans of all things superhero.
Somehow, he made generations of superhero lovers feel like he was a friend to each and every one of us.
His characters are some of the most recognisable in the world - he shaped pop culture and made comics what they are today.
Honestly? It's not possible to overestimate the impact he had.
And while he wasn't perfect - he was human, after all - he continually strove to be a good person.
Despite the casual racism, sexism, etc., of many comics, including Marvel - anyone who has read or knows the history of vintage comics can't fail to be aware that they weren't always up to the standards we would hope for - he tried to make a better tomorrow.
I think we could all do with that light in the darkness.
*video may auto-play in link
Excelsior, Stan the Man. Onwards and upwards. And thank you for everything.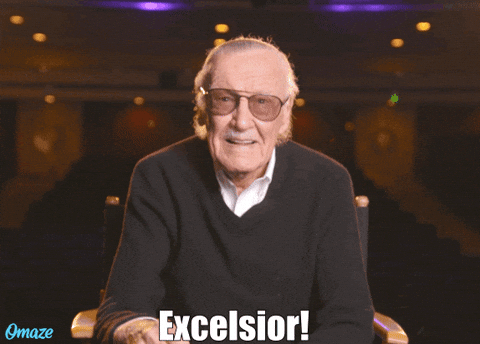 Via Giphy
Previous comics posts:
Sharing and commenting is awesome and much appreciated! 💖
Last updated: 17th Nov 2018