It's Thursday, spring has sprung here in sunny Wales, let's get some superhero-y, comics-y, goodness!
TV Shows
OMG the first episode of The Falcon and The Winter Soldier was available from last Friday on Disney+, and I freaking love it (don't worry, spoiler-free zone)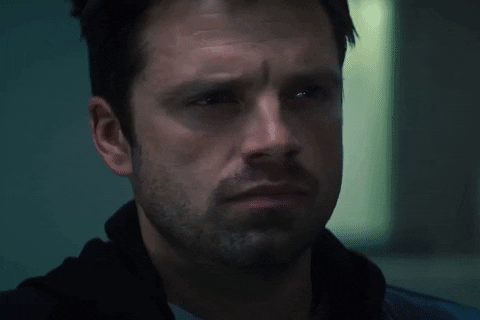 Via Giphy
We have:
portrayals of mental health struggles and dealing with the aftermath of trauma.
emotional depth and more show-don't-tell than I've ever seen in Marvel before.
long action sequences to keep the adrenaline fans happy.
lots of dealing with a politically divided world that's changed a lot in a short amount of time (which... feels relevant, y'know?)
(And thank God for the flashing images warning in the corner of the screen at the beginning - it let me know to keep on my toes and look down at the keyboard/close my eyes if necessary.)
Other Stuff
Check out this hilarious Pitch Meeting from Screen Rant for the graphic-novel-based movie 300:
Warning: flashing images, violence, murder, war, child abuse, child neglect, ableism, blood and gore, sexual references
And, to end on some shameless self-promo, last week's Friday Fics Fix post talked The Umbrella Academy, and my boy Klaus Hargreeves.
Have you seen the first episode of The Falcon and The Winter Soldier?
Did the 300 Pitch Meeting make you laugh?
Talk to me! 😊💬
You can follow me on Twitter @CeeDoraReads, on Pinterest, and on
Dora Reads @ BlogLovin.
For more ways to support me, check out the Support Me page
Previous Comics Wrap-Up Posts:
Sharing and commenting is super-awesome! 😘
'You can't wake up, this is not a dream' is from Gasoline* by Halsey
* = commission link