It's Thursday, I'm tired, let's get some superhero-y comics-y goodness!
Echoing Back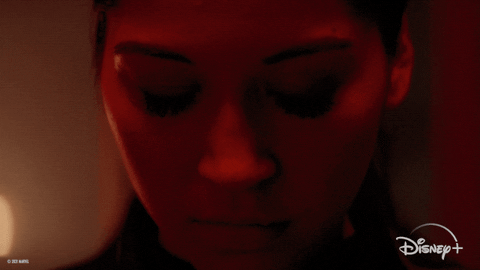 Via Giphy
The trailer for Hawkeye spin-off series Echo is totally awesome!
I loved Maya Lopez (Choctaw,) as a character in Hawkeye, and I can't wait to see more of actress Alaqua Cox (Menominee and Mohican). She's so awesome - she's got a real presence to her, y'know?
Speaking of... the Kingpin is back!
Honestly, I never saw the Daredevil TV series (yes, it's on my list - but so are circa 1 million other things,) but just from Hawkeye I know that Vincent D'Onofrio is an amazing Wilson Fisk.
Argh, this looks so good!
I've embedded the version of the trailer with Choctaw subtitles
(- because I know, being Welsh, how important those little things are for enabling languages which are classed as vulnerable or endangered to survive and thrive.)
The Choctaw subbed version does not have English closed captions, so if that's something you need, follow the link here to check out the non-Choctaw version. (Content Warnings apply.)
For everyone else, here's the Choctaw subbed trailer:
Warning: flashing images, general violence (inc. gun violence,) blood, injury
An absolutely accurate* summary of Loki, episode 2.5:
*Any accuracy is purely coincidental
OK - SPOILERS for episode 5 of series 2 of Loki, OK? SPOILERS.
SPOILERS!!!!!!!!!!
OK, great.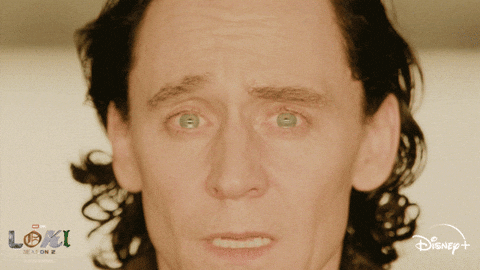 Via Giphy
1.
Loki: Oh thank God, Casey! ...Where the hell are we?
Casey: M'name's Frank. And this is Alcatraz, genius.
Loki: ...It's always the quiet ones.
2.
O.B.: Well, yeah, it's impossible. But that shouldn't be a problem.
Loki: ...I haven't slept in a long period of what I'm going to loosely refer to as 'time' and I have had a very, very, stressful life as of late. So I'm going to need you to use small words and big pictures.
3.
Loki: *sees Mobius raising 2 kids as a single dad*
Loki: ...OMG, he's actually a DILF!
Loki: *straightens up hair and clothing before going over*
Me, watching: ...The fandom is creating NSFW content right now, isn't it?
4.
Sylvie: Reality's not ending, you're just emotionally effed up and projecting.
Loki: ...You might be right. I'm too tired to unpick the weird non-logic you've been going with this series. I'll go back and tell them all to go home.
*5 minutes later*
Loki: ...And I'm very sorry that I let my own emotional state...
Sylvie, interrupting: Uh, my bad. Reality is ending. Sorry. You're still emotionally effed up though.
Loki: ...We're gonna talk later.
Sylvie: Fair.
5.
Loki: OMG
Loki: That's it!
Loki: I did it!
Everyone: What's it? You did what?
Loki, dramatically: Time is... made of... SPAGHETTI!
Sylvie, whispering to Mobius: If I knock him out, can you help me carry him somewhere to sleep?
Shameless Self-Promo Time!
You can check out my summary of episode 4 of series 2 of Loki on Medium here...
...or see that same talky-talk in last week's CWU on Dora Reads here
Have you seen the Echo trailer?
Have you been watching Loki?
Talk to me! 😊💬
You can follow me on Twitter @CeeDoraReads, on Pinterest, and on
Dora Reads @ BlogLovin.
For more ways to support me, check out the Support Me page
Previous Comics Wrap-Up Posts:
Sharing and commenting is uber-appreciated! 💖