It's Thursday. Let's get some awesome-sauce comics-y, superhero-y goodness!
Webcomics
I've been reading Cursed Princess Club (for free) over on WebToons, and I love it so much!
It's about Gwen, Princess of the Pastel Kingdom, who isn't conventionally physically attractive - something which comes to her attention in a devastating way when her father makes arrangements for her marriage.
By chance, she finds herself meeting the Cursed Princess Club - an affirming and positive group, dealing with a range of disabilities and unconventional physical appearances caused by magic curses.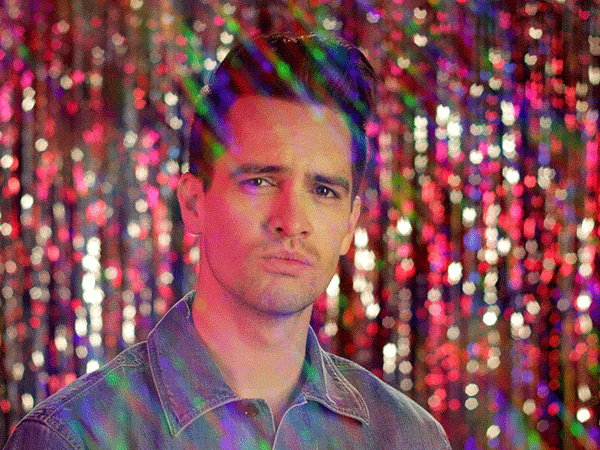 ...There's a Brendon Urie GIF for everything!

Via Giphy
The 'episodes' (which is what WebToons calls the pages, sections, whatever) then go on to casually destroy stereotypes left, right, and centre, while being super-fun and often wholesome (though there is some drama!)
(And I love Jamie - Gwen's femme-presenting brother who literally sparkles! He's amazing.)
It also literally comes with its own background music - I mean, how many comics come with their own background music?! Lol.
Other Stuff
Check out Johanna @ Comics Worth Reading's review of indie comic Major Holmes & Captain Watson #1
And if you're in the mood for Tony Stark acting as parent to a traumatised Peter Parker, check out last week's Friday Fics Fix. 😊
Comics Wrap-Up is taking a break in December, and will be back on 7th January 2021
Have you read Cursed Princess Club?
Any webcomic recs?
Talk to me! 😘💬
You can follow me on Twitter @CeeDoraReads, on Pinterest, and on
Dora Reads @ BlogLovin.
For more ways to support me, check out the Support Me page
Previous Comics Wrap-Up Posts:
Sharing and commenting is uber-appreciated! 💖
'We're drawbridges closing' is from A Dustland Fairytale* by The Killers
* = commission link