I've been reading a lot of mission fics lately, so I figured I'd take the time to revisit a few of my faves
(...and take you all along for the ride, ofc 😉)
So, let's slow down and rewind so's everyone's on the same page: what is a mission fic?
A mission fic is a piece of fanfiction that's based around an episodic-style storyline - not dissimilar to a monster-of-the-week/murder-of-the-week style vibe.
They're usually (but not always) written about fandoms which involve a lot of action/adventure hijinks - especially if they contain characters who are in the military, or are military-adjacent.
All of which means that superhero fanfiction, in particular, is the perfect canvas for mission fics.
...And you know how much I love superheroes! 😅 #IHaveNoShameAtThisPoint #FangirlTrash
Yes, these are all about superheroes - which wasn't my intention when I started writing this post, but c'est la vie.
Fighting my fangirling tendencies isn't exactly what Friday Fics Fix is about after all - so let's just give in to them entirely (It's a lot more fun!)
Please check the original rec'ing posts (which are linked,) for more info., including Content Warnings for each fic.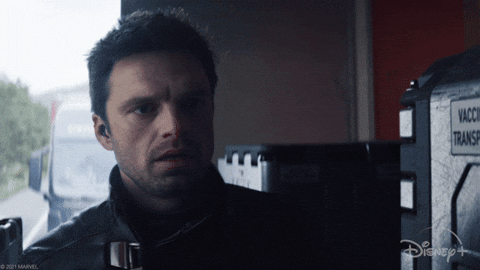 Via Giphy
Sold, American by LivingProof
TFATWS MCU fic
Bucky's doing Sam a favour by picking something up at the mall.
Coincidentally, today is the day when a group of armed hostage-takers have put this particular mall on their 'to-do' list.
Cue drama, peril, and bad things happening to our darling Bucky bear: will Sam reach him in time?!
(Fandom notes:
TFATWS = The Falcon and The Winter Soldier TV Series
MCU = Marvel Cinematic Universe (the Marvel movies and TV series))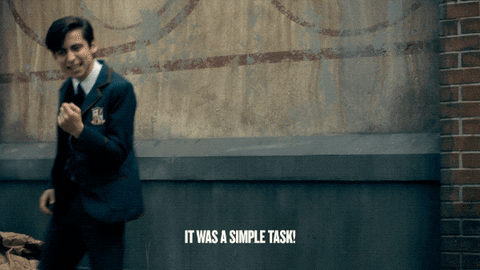 Via Giphy
Vacancy by beastboy12
TUA fic
We're focussed on two of the Hargreeves siblings - Diego and Five - here, with m'boy Klaus coming in towards the end.
The whole fic is based on a save-kids-from-a-burning-building set-up, but it somehow manages to encompass a lot more.
(Fandom notes:
TUA = The Umbrella Academy)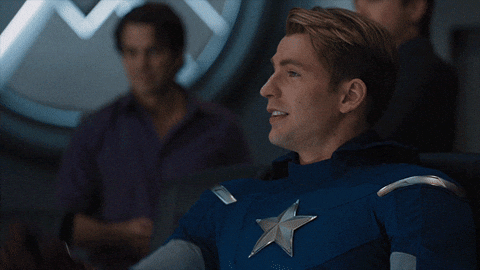 Via Giphy
Haunting of Avengers Tower by Kevy_Grace
MCU fic
So, this fic is about the Avengers tower being haunted -
- which tbh, Peter Parker is way too happy about, and also leads to some ridiculous shenanigans and some conversations with Clint about Buzzfeed Unsolved which I totally live for.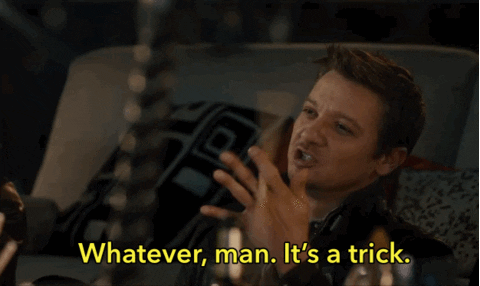 Via Giphy
Be All You Can Be by flawedamythyst
MCU fic
I really enjoyed this fic - which is about Clint and Bucky going undercover in the army and having an enemies-to-lovers storyline along the way.
This is a Soulmate AU where the basic set-up is that soulmates a) hear a chime when they first meet, b) sync-up heartbeats and sleep rhythms, and c) can heal each other's physical injuries.
It's also not Aro/Ace exclusionary, which is why I'm OK with rec'ing it.
(Fandom notes:
AU = Alternate Universe.
Soulmate AU = an AU where soulmates are not only a scientific/social truth, but are often enshrined in law, visible as soulmates to others, etc. There's a lot of variation that fic authors can play with!)
And that's all I have for ya!
Are you a fan of mission fics?
Talk to me! 😊💬
You can follow me on Twitter @CeeDoraReads, on Pinterest, and on
Dora Reads @ BlogLovin.
For more ways to support me, check out the Support Me page
Previous Friday Fics Fix Posts:
Sharing and commenting is like blogging fuel! 😀