Since it's October, and therefore a time for all things spooky and gothic (woohoo!) I thought I'd give you all a little taste of some horror fics.
Some of these are horror in that the specific piece of fanfiction is horror-based, and some of them are actually based on horror media/fandoms. OK? OK.
Oh, and they're all Queer af.
As I've mentioned before, Queer people love horror.
(Not all of us, obviously, that would be a sweeping generalisation, and everyone's different, but a lot of Queer people do love horror. And I mean LOVE it.)
So, horror's Queer, fanfiction's Queer, let's pull some monsters outta the closet! 😉😎😅
As always, check the Content Warnings in the original rec'ing post, and the fic tags.
And be aware that neither are exhaustive, so take care.
These are horror fics, so it's always a good idea to pay particular attention to the warnings, and tread carefully.
First up is Dracula - king of the vamps, and Queer af.
no eyed girl by 2space_lesbo1 takes the BBC 2020 adaptation of Dracula (which gave us on-screen M/M in canon, btw,) and runs with it!
This one is heavy on the vamps, blood, and horror elements, and the twisted relationship between Jonathan and the Count.
...I love fandom, and I love fics like this one!
(Check out the original rec'ing post here.)
(Fandom notes: canon = the 'official' stuff in the book/film/TV series/whatever.)
Staying with vampires, let's move on to the 1980s Queer classic, The Lost Boys.
There are extremely few characters in this film that are not Queer-coded - off the top of my head, I can think of the dog, the grandfather, and maybe the small child vampire.
There are arguments that could be made about the mother and Star but I reckon they're Queer-coded too.
Drop by immortalitylost is beautiful, complex, well-written, and enchanting. Complete with the dark relationship between Michael and David that is only sub-textual in the film (because 1987.)
Of course, I can't talk about Queer horror without talking about Jennifer's Body - the beloved Sapphic cult classic.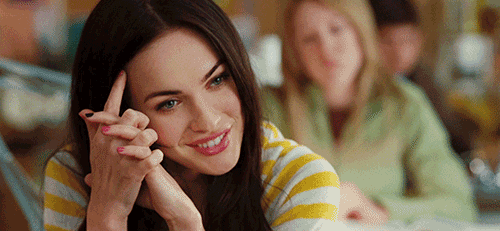 Via Giphy
in the dark, with your beating heart by femmepire (Dual_Wielding) picks up after the events of the film and is inventive, quirky, and confident.
It really captures Needy as she is at the end of Jennifer's Body, and re-unites her with Jennifer in a way that is both inventive, and, more impressively, doesn't feel forced.
Sandbox love never dies.
(Original Fics Fix post here.)
If you wanna add a dash of horror to your superhero media (which, why wouldn't you? 😉😎) then look no further than the kindness of strangers by deathsweetqueen
This fic has Bucky Barnes (The Winter Soldier) and Tony Stark (Iron Man,) in an M/M relationship - how? Well, who knows and who cares? This is fanfiction baby! Lol - and very much in love (or at least lust - this fic has a lot of sexual content, just as a warning.)
Apropro of nothing, they find themselves stuck in a horror movie trope. Because... why not? Such is the magic of fanfiction. 😏😉
And where would a Queer horror post be without our (my) fave spooky canonically Queer boy, Klaus Hargreeves (from Netflix's The Umbrella Academy (TUA))?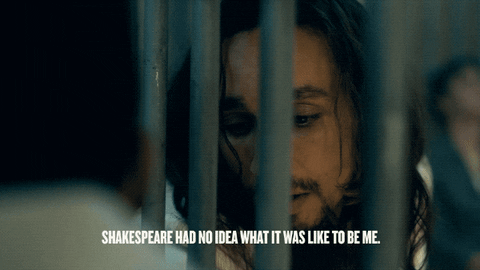 Via Giphy
Klaus' superpower is communing with ghosts - horror fics have this boy's name on it.
hell is empty by UnrememberedSkies is what I referred to in 2019 like this: 'Think The Exorcist meets Del Toro's Scary Stories to Tell in the Dark, add a dash of general Umbrella Academy-ery, and that's kind of what this fic is like.'
- Which I think pretty much sums it up!
And the last fic I have for you, dearest nerdlets, is a TUA fic set in an American Horror Story: Murder House AU!
(I really do spoil you 😘)
and death i think is no parenthesis by laiqualaurelote is a 10-chapter fic which is worth the read for the sass alone.
There is explicit M/M and M/M/M, with some non-explicit/PG-rated M/F because the Gays™ know what we want! 😅
(Fandom notes: AU = Alternate Universe - an alternative reality to the one inhabited in canon.)
What characters would you like to see in a horror setting?
Do you have any horror fics you love?
Talk to me! 😀💬
You can follow me on Twitter @CeeDoraReads, on Pinterest, and on
Dora Reads @ BlogLovin.
For more ways to support me, check out the Support Me page
Previous Friday Fics Fix Posts:
Sharing and commenting is like all the trick-or-treating sweets I wasn't allowed as a child! (Because something-something Capitalism...) 💖